Special Morning
Special Morning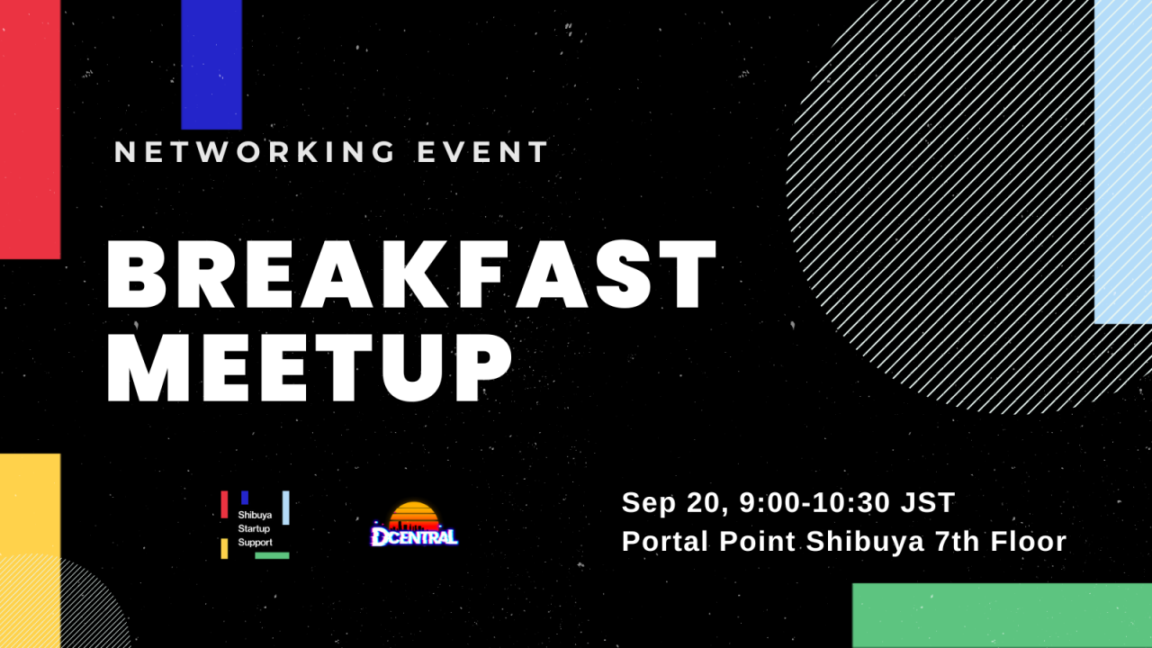 2023 Sep. 20
9:00 am–11:00 am
🚀 Breakfast Meetup 🚀
To celebrate the upcoming events of  Tokyo Game Show and DCENTRAL Conferences Tokyo, we will organize a breakfast meetup for the builders, innovators, and communities in #web3.
No need to register in advance.
*This event will be held in place of WeeklyBrunch every Wednesday.

Please note that there will be no brunch!

東京ゲームショウとDCENTRALコンファレンス東京の開催を記念して、web3のビルダー、イノベーター、コミュニティのためのMornig Networkingを開催します。
登録は不要です。お気軽にご参加ください!
※毎週水曜日のWeeklyBrunchの代わりの開催となります。

ブランチの開催はありませんのでご注意ください

What to host an event with us?
We organize events to connect movers in the startup ecosystem in Japan and around the world. Are you interested in organizing something through us? Fill out the form and our team will get back to you!
私たちは、日本や世界のスタートアップエコシステムのプレイヤーをつなぐイベントを開催しています。私たちと一緒に何かを企画することに興味はありませんか?フォームに必要事項をご記入の上、お問い合わせください。