Fundraising via Equity-Based Crowdfunding!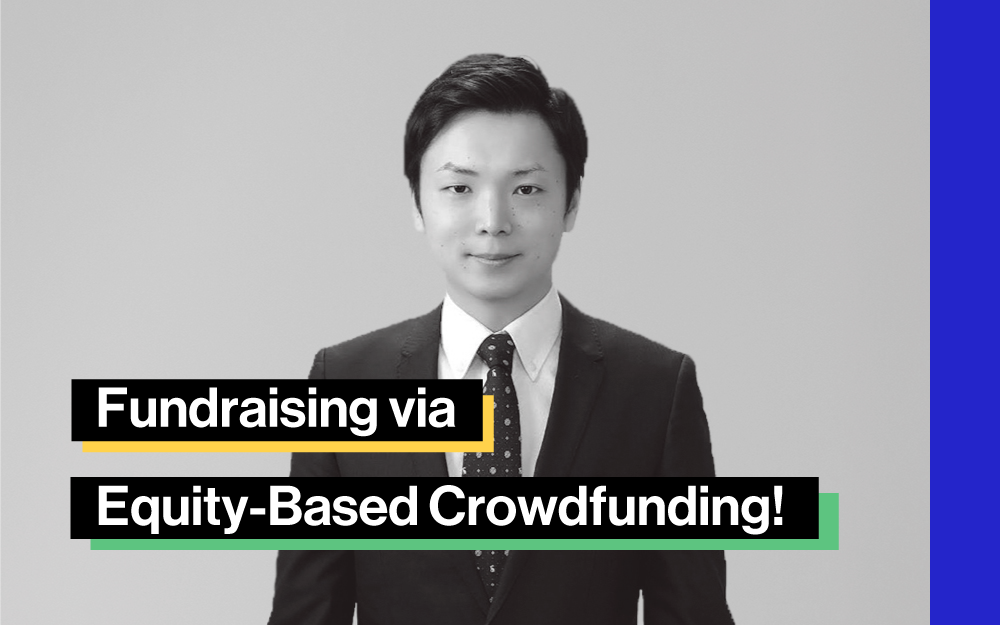 Do you need to raise money for your startup? The total investment volume is increasing, but large-scale finance is focusing on middle/later stages, and early-stage startups still have challenges to access fundraising opportunities. Equity based crowdfunding is becoming the third wave of investment methods after Angel Investors and VCs especially when startups are looking for supporters and striving for social good.
For this hands-on event, Akihiro Ota, working at Corporate Planning Office of Japan Crowd Capital Inc. with a professional experience in ESG/Impact investment will share his insights about equity crowdfunding in Japan. His strong focus on making a significant social impact with international teams is the driving force to support startups through fundraising.
This event is organized by Japan Crowd Capital Inc. and Startup Welcome Service, a government-run project for foreign founders who are interested in applying for a Startup visa and launching their startup in Japan.
Online Event: Fundraising via Equity-Based Crowdfunding!
Date & Time: November 15th, 2021 (Mon) 7pm-
Admission: Free
Reservation: https://peatix.com/event/3062581/view?k=47429acb8a51bb17b986bf21d1798e55cfed34e4
Agenda:
19:00 – 19:05 : Intro from Shibuya Startup Support
19:05 – 19:45 : Presentation from Japan Crowd Capital Inc.
1. Overview of Equity Based Crowdfunding
a.The biggest equity crowdfunding platform in Japan
b.More than 200 fundraising campaigns
2.Direct Investment via Equity Based Crowdfunding Platform
a.Growth of investment volume
b.Market growth of equity crowdfunding
c.Equity crowdfunding in the world
3. Communication between startups and investors
a.Budget control system
b.Simulate our financial
c.Digitalize paperworks
4.Improving stock liquidity of unlisted stocks
a.Enabling investors to trade stock of unlisted firms
b.Exit strategy – Exit to Community
c.Support community around equity CF platform
19:45 – 20:00 : Q&A
About Shibuya Welcome Service:
The "Startup Welcome Service" is a one-stop support service provided by Shibuya City Office that assists you with the various administrative procedures in establishing a company or starting a business in Shibuya.