Interview with Shibuya's Startup Visa Holder #3: How this Shibuya Startup visa awardee can automate your marketing surveys
Interview with Shibuya's Startup Visa Holder #3: How this Shibuya Startup visa awardee can automate your marketing surveys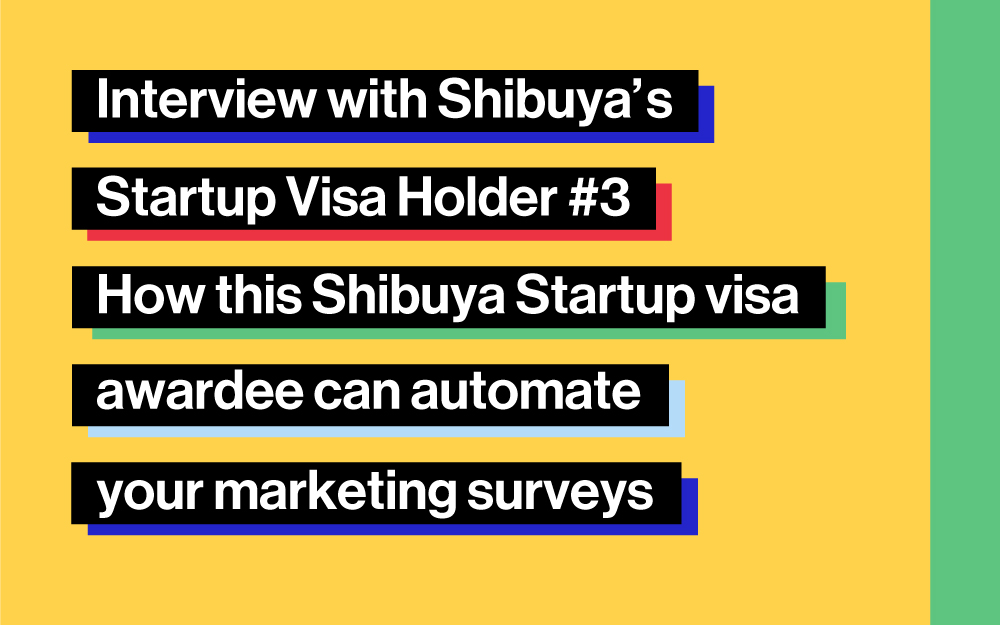 In this series, Sasha Kaverina, our communication advisor, interviews successful Startup Visa applicants so you can learn about startup founders in Shibuya. Read about their stories, from what led them to Shibuya to tips on tricks on how to navigate Startup Visa application.

The days of manually researching and collecting your customer insights will quickly be in the rearview mirror. Meet George, Noetic Digital founder and a Shibuya Startup visa holder, who is now developing a simple and effective system to help companies automate their surveys.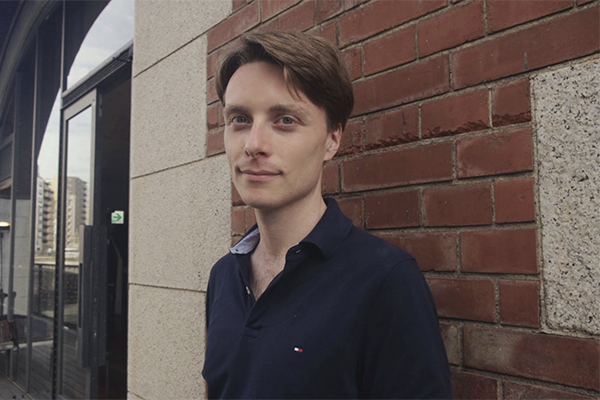 Hi, George! Please tell us about your entrepreneurial journey.
I've been delving into different areas for a number of years now, figuring out where the world is headed and what I need to learn along the way. I studied IT and computer science at university in Australia, where I worked with some major companies and gained the technical ability to develop software platforms.
I've interned for the largest REIT in Singapore, done a study exchange at CityU Hong Kong and worked at the Australian and New Zealand Chamber of Commerce in Tokyo, all of which gave me insight into negotiation and business management.
I've tried a couple of different ventures along the way, but my motivation for launching my current business came when working as a research interviewer at the Australian National University. I was conducting very strict and robotic interviews and realized that they could be done by an automated system. When I asked why my company hasn't developed such a system, they said that it could cost 'millions of dollars' and they couldn't justify the expense when things worked well as they were. I disagreed and decided to develop it myself, on a limited budget. This is how Noetic Digital, a market research focused conversational survey automation tool, was born.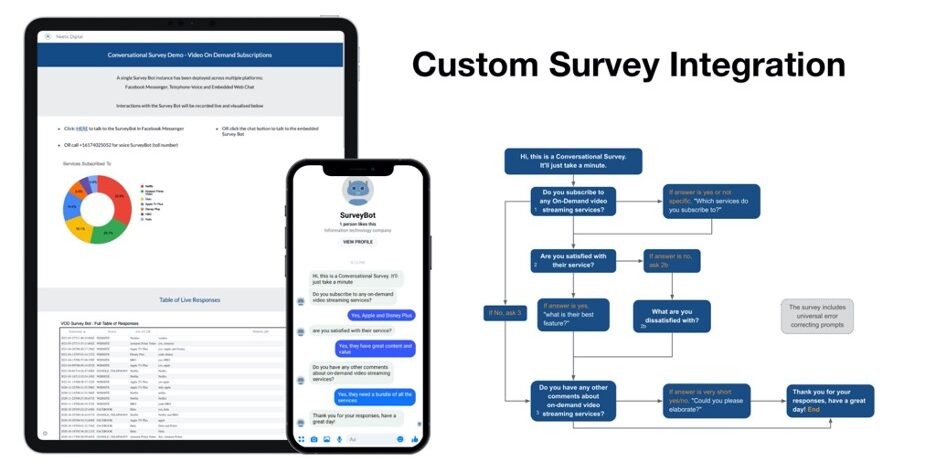 Sounds great. How has your product evolved since last year? 
Right now you could think of it as a B2B SaaS and consulting hybrid service, as there's still a fair amount of human oversight involved.
I'm not aiming to compete with market research firms, but to provide a full service technology platform to them to reduce costs, delivery times and independently conduct primary research.
It's efficient automation that reverses the traditional research business model by not profiting from selling responses, so it doesn't need to 'shortchange' or unfairly exploit respondents.
The ultimate goal is to build a fully automated end-to-end system that will conduct surveys across platforms, gather rapid responses and distil these into an automated insight report.
Right now, I'm focused on building my clientbase and increasing revenue in order to hire more developers, to further automate and standardize the service. My small team includes a local partner, who helps in reaching out to Japanese enterprises; and a highly competent contract developer, who never fails to impress.
I'm also grateful to be part of the Google for Startups community, which offers members  co-working space access, Google products and coaching sessions. My next step there will be to aim for the Google for Startups accelerator program, which provides mentorship, investment support and office space.
What do you think about the market for your startup in Japan? 
Japan has a large and very tech savvy population; and I think it holds a huge amount of potential for the market research industry. Having spoken with a few industry CEOs here, it's apparent that a lot of Japanese market research is still using traditional and often face-to-face methods, which aren't viable right now with social distancing requirements.
I've been following the Japanese government's push toward further technology adoption; and I think that the pandemic has shown corporations and individuals that new systems and norms can really improve their work experience. I feel that the time is right to help Japanese companies transition seamlessly into this next era of even more digitised business.
Why did you decide to apply for the Shibuya Startup visa?
While working at the Australian and New Zealand Chamber of commerce, I gained an insight into the broader business community here in Tokyo and recognised that it has the best business environment of anywhere I've lived so far. Tokyo and specifically Shibuya has an amazing network of innovative companies, globally connected people and the best infrastructure to support startups that I've seen anywhere.
I learned about the Shibuya Startup Visa through my friend, who's a local startup founder; and decided to aim for it once it became available. My Australian working holiday visa was set to expire in July, so I thought now would be a good time to officially switch to a business focussed visa.
What steps did you take to apply? 
After learning about the program, I attended a very helpful livestream session with Shibuya Startup Support and Le Wagon Tokyo. I got in touch with Miho Tanaka, Startup visa lead; and went about preparing all my credentials, resume, financial projections and plans for the next 12 months.
It was a valuable exercise, as there were certain requirements that helped me consider things from a new perspective. The pitch and interview session was also very valuable because Shibuya's VC partner asked some really insightful and helpful questions.
Within a few hours, Miho let me know that I'd be approved for a Startup visa and offered to help me through the entire process, even attending the Immigration Bureau to help with translation.
What are your plans for your startup once you are granted a visa?
Because the product is functioning well and I've worked with or spoken to half a dozen CEOs in the industry, the next steps are to build our client base and expand the team, to provide a better and more scalable service; again with the eventual goal being to create a fully automated service. I am currently exploring the possibility of setting up smart contracts run on the Ethereum blockchain to further automate and standardize the payment system.
Right now, my company is officially registered in Estonia under the Estonian e-Residency program; and I am planning to establish a godo kaisha subsidiary in Japan to allow me to also focus on serving Japanese clients.
Thank you so much to Miho and the team at Shibuya Startup Support! They've been exceptionally helpful and understanding.