Shibuya City's Website Now Powered by FrenchTech "FACIL'iti" for a Better Accessibility/Usability
渋谷区公式ウェブサイトがアクセシビリティ・ユーザビリティ向上のためにフレンチテック「FACIL'iti」を導入しました
Shibuya City's Website Now Powered by FrenchTech "FACIL'iti" for a Better Accessibility/Usability
渋谷区公式ウェブサイトがアクセシビリティ・ユーザビリティ向上のためにフレンチテック「FACIL'iti」を導入しました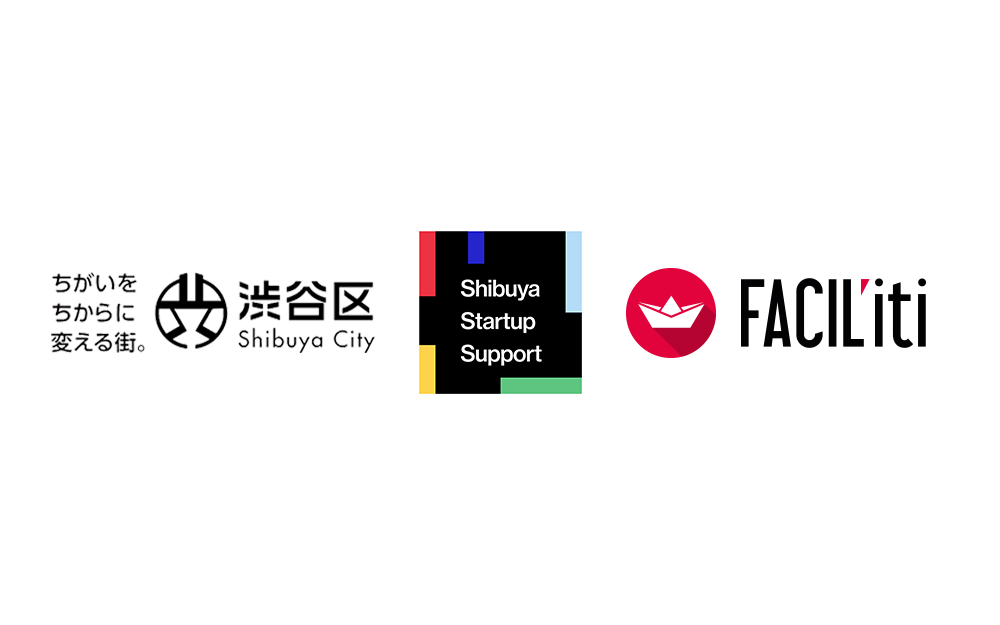 Shibuya City has been taking the initiative in inclusion and diversity for years, such as enacting the "Shibuya Ward Ordinance to Promote Gender Equality and a Society that Respects Diversity" in 2015. As a continuation of this effort, we believe that it is important to respect diversity, including the physical and cognitive limitations of various users, in online communication with citizens. Therefore, we decided to introduce FACIL'iti, a solution that supports accessibility and usability of websites, which is already used widely in Europe and the United States.
渋谷区は、平成27年から「渋谷区男女平等及び多様性を尊重する社会を推進する条例」を施行するなど、早くからインクルージョン&ダイバーシティに率先して取り組んでいます。その一環として、市民とのオンラインコミュニケーションにおいても、さまざまなユーザーの身体的制約を含めた多様性の尊重が重要だと考えています。そこで、欧米を中心に導入が進んでいる、ウェブサイトのアクセシビリティ・ユーザビリティをサポートするソリューション「FACIL'iti(ファシリティ)」の導入を決定しました。
FACIL'iti is a solution developed by the French startup company FACIL'iti over a period of five years with a thorough user-first thinking in cooperation with various stakeholders, including associations for the disabled. On websites where this solution has been implemented, all pages are optimized for the user by setting the user's preferences to compensate for visual, cognitive, and motor handicaps. Shibuya City hopes that this solution will make its official website open to all people.
Through the collaboration between Shibuya Startup Support and the FrenchTech community, the person in charge of this project first learned about this solution, and after much deliberation, Shibuya City decided to implement it on a full scale.
■Main features of FACIL'iti
[Visual considerations]
・By adjusting the color scheme and font size, the site can be read more easily.
・Mainly for people with presbyopia, low vision, color blindness, age-related macular degeneration, cataracts, etc.
[Motor function considerations]
・Adjusts the spacing between links and buttons as well as line spacing and character spacing to provide a highly usable site that prevents users from navigating inadvertently.
・Mainly for people with hand tremors, arthritis, Wilson's disease, Parkinson's disease, multiple sclerosis, etc.
[Cognitive considerations]
・By coloring letters that are difficult to read or easy to confuse, and adjusting line spacing and character spacing, the site display will be easier to read and recognize.
・Mainly for people with dyslexia and photosensitive epilepsy.
FACIL'itiは、フランスのスタートアップ企業「FACIL'iti」が、障がい者協会など各当事者団体の協力のもと徹底したユーザーファースト指向で5年の歳月をかけて開発したソリューションです。これが導入されているウェブサイトでは、視覚・認知・動作などの疾患や症状に合わせたユーザー設定をおこなうことにより、すべてのページがそのユーザーに最適化された状態で表示されます。渋谷区は、このソリューションによって公式ウェブサイトがすべての人に開かれたものになることを望んでいます。
Shibuya Startup Supportとフレンチテックコミュニティとのコラボレーションを通じて担当者が本ソリューションのことを初めて知り、検討の結果、今回の渋谷区における本格導入という運びになりました。
■FACIL'itiの主要機能
[視覚への配慮]
・配色や文字サイズを調整することにより、より閲覧しやすいサイト表示になります。
・主に老眼、弱視、色覚障害、加齢黄斑変性症、白内障、などに対応します。
[動作への配慮]
・リンクのエリアやボタン同士の間隔や文字間、行間の調整を行い、誤操作しにくいユーザビリティの高いサイト表示になります。
・主に手の震えのある方や関節症、ウィルソン病、パーキンソン病、多発性硬化症などに対応します。
[認識への配慮]
・読みにくい文字や混同しやすい文字に色付けをしたり、行間や文字間を調整することで、より読みやすく認識しやすいサイト表示になります。
・主にディスレクシア(読字障害)や光過敏性てんかんなどに対応します。