Our YouTube Channel Is a Great Resource to Kick off Your Startup Journey in Shibuya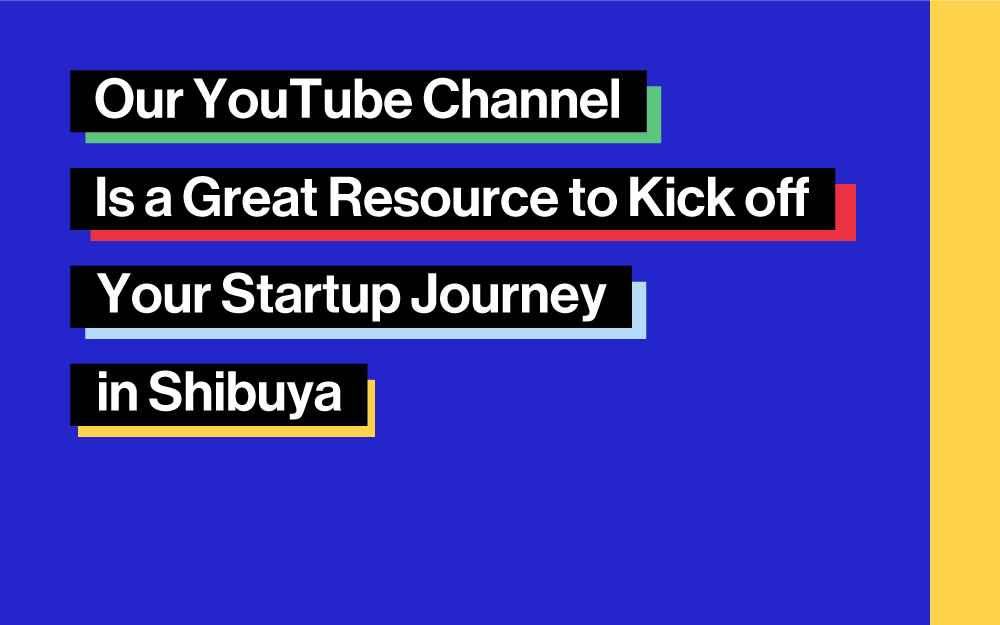 Shibuya Startup Support (SSS) created a YouTube channel in July 2021 to expand the reach and availability of the support our Startup Welcome Service (SWS) offers. One of our goals is to provide an extensive resource base available 24/7 online in an engaging way. Anyone interested in starting a business in Shibuya can find answers to general questions and get up to speed before contacting us for specific assistance.
Currently, the pillar of our content is a series of video lectures to guide you prepare for and start your journey. The topics include getting a proper residence permit, applying for a startup visa, incorporation, and the social system in Japan:
1-1 : Visa Options for Startups
1-2 : Startup Visa Overview
1-3 : Overseas to Japan Pre post landing procedures for startup visa holders
1-4 : Apply from Japan – Status change to startup visa
1-5: DIY vs SWS – what's on offer
2-1 : Startup Visa Application Documents
2-2 : FAQ Implementation Plan and Process Chart
2-3 : FAQ – How to find competitors in Japan
2-4 : FAQ – Startup Visa interview process
3-1 : Incorporation in 10 months newcomer, do it all yourself
3-2 : Incorporation in a month resident, process outsourced
3-3 : Transition from Startup Visa to Business Mgr Visa
3-4 : Professional Services in Japan
4-1 : Joining Public Health Insurance and Pension System in Japan
You can expect more to follow as they become available. In addition, we just recently added a video explaining COVID-19 special measures regarding startup visa applications. Since those videos can be viewed from anywhere in the world, please spread the word! And meanwhile, don't hesitate to come to us when you require support. We're here to assist.